Spring 2013 is here at My Garden!
This is the new yummy self fertile raspberry that you can keep in a container.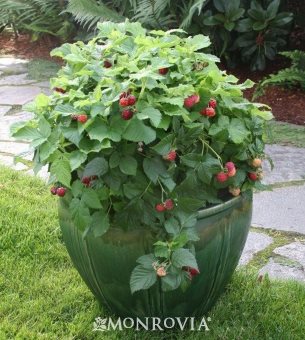 This exciting new dwarf, thornless red raspberry from the BrazelBerries™ Collection has an endearing, rounded growth habit and is perfectly suited to large patio containers. It will nicely fill out no matter what the shape, or spread slightly in the landscape, and requires no staking! Self fertile, yielding full-sized, nutritious and super sweet berries in mid-summer. This showstopper will be a lovely addition to the balcony, patio, or garden. Deciduous
Let us help you with your raspberries, blueberries, basil, tomatoes, potatoes, rhubarb, organic seeds, hydroponics, brewing, wine making and mixed container questions.